Industrialized microwave thawing equipment has reasonable structure design and convenient operation. It adopts 915MHz microwave energy generator. The combined power of the equipment can reach up to 150kW, and the processing capacity can reach 10t per hour, which can meet the demand of industrial equipment for production output.
It adopts high-power microwave generator, with high power control accuracy, rich features, stable and reliable.

Microwave thawing is carried out in the form of microwave. Microwave can directly act on the interior of frozen food. When thawed inside and outside at the same time, the thawing is rapid and uniform, and there will be no nutritional loss.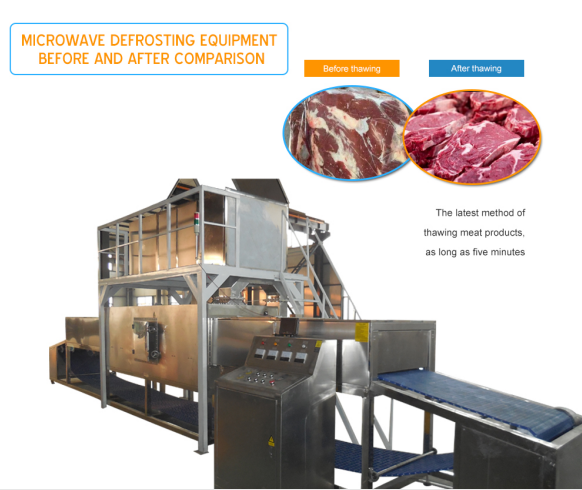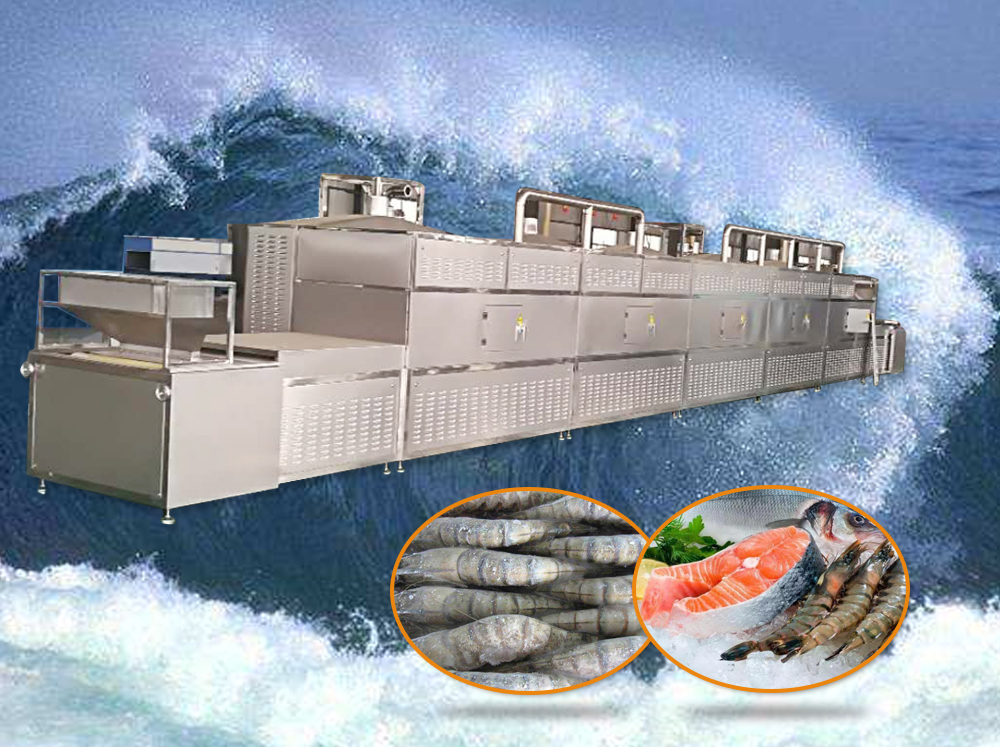 Microwave thawing method refers to the thawing of frozen seafood under the action of a certain frequency of electromagnetic wave. Traditional thawing of frozen seafood is done at room temperature or in a heated room (or hot water). Because frozen seafood has higher thermal conductivity than non-frozen seafood, heat transfer in the melting process is carried out from the surface to the inside.